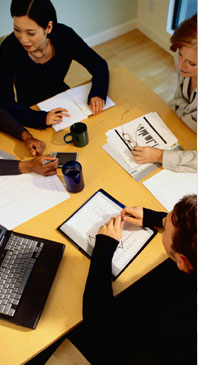 Ho Chi Minh City office

Adress:

366/62 Thoai Ngoc Hau Street, Phu Thanh Ward, Tan Phu District, Ho Chi Minh City, VietNam

Tel:

84-8-9731337

Fax:

84-8-9731337

Email:

info@btscvn.com

| | |
| --- | --- |
| | |
| B.T.S.C is a new organisation. We come to you with a fresh approach, yet complete with an impressive heritage. With over 20 people , we are now the professional services organisation. 'Professional' to us means having the knowledge and resources to help our clients get to where they want to be. Our people strong management consulting practice helps clients maximise their business performance by integrating strategic change, process improvements and technology solutions. We not only develop strategy, but also make it happen. | |
Our people and collective knowledge will deliver value and lasting benefit. We bring our people into your worlds – focusing on issues unique to your organisation


Worlds

We understand the markets you operate in. We are locally organised. Our capabilities and reach are combined with deep understanding of local issues to deliver effective, tailored solutions. Service delivery is organised around our clients – wherever they are.

Our focus is on developing long-term relationships with our clients. We want to work in partnership with you – teaming with client personnel: willing to share both risks and rewards. Working with you over time gives us an in-depth understanding of your business, enabling us to provide more effective solutions.

People

Our people bring together a rich intersection of experience. We work in multi-skilled teams which allow you to benefit from diverse view points, combined with a consistent service experience. Our practical and results focused people concentrate on the delivery of tangible results, as measured by a significant increase in clients' performance.

Our consultants are trained to listen – addressing your unique needs and issues, rather than imposing a standard solution.

Knowledge

On merging we doubled our collective knowledge – a valuable resource we want to share with our clients. Leveraging this unbeatable knowledge network, our people are able to deliver to you the solutions to complex business problems.

We consult with our clients instead of consulting to them, transferring our specialist knowledge and delivering long-term benefits. When we finish a project, we leave a client equipped to take the improvements we have delivered and build on them.

Our size is a strength but can only be truly realised when we share our experiences and learn from others.