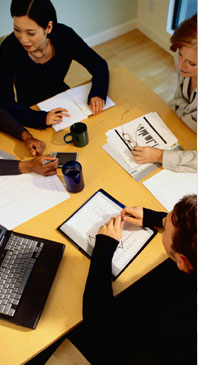 Ho Chi Minh City office

Adress:

366/62 Thoai Ngoc Hau Street, Phu Thanh Ward, Tan Phu District, Ho Chi Minh City, VietNam

Tel:

84-8-9731337

Fax:

84-8-9731337

Email:

info@btscvn.com

B.T.S.C Enterprise Asset Management Solution

Wouldn't you like to know how to:
- Make decision-making more efficient and accurate?
- Improve the quality of asset management reports?
- Streamline the asset planning process in more unstable environments?
- Align the organization for tighter operational execution?
- Keep investors, analysts, and other concerned parties better informed of the company's operational status

With integrated analytics, an Asset Performance Management solution can provide the tools to analyze data for key trends and anomalies, forecast performance issues, model what if scenarios, make forward-looking decisions, and, most importantly, take action!

What is Asset Performance Management (APM)?
Proactively managing performance is more important than ever. With all the pressures that enterprises are facing to deliver results and make every resource count, optimal performance of assets is critical. Companies must be able to track and maintain assets, but also forecast their performance to prevent problems that negatively impact results.

Enterprise asset management systems perform basic asset transactions, capturing critical asset data. But what is important is finding a way to actually use that data to make business decisions. To do that, companies need to define processes, best practices, and key performance indicators (KPIs). Turning data into real, actionable information requires a solution with analytical capabilities. This is the core of Asset Performance Management—the ability to use data to drive forward-looking decisions.

Asset Performance Management builds upon and extends enterprise asset management by providing the ability to manage, maintain, and track assets, plus the ability to use this data to drive decision-making. Offering capabilities that will extend a company's investment in an EAM system, Asset Performance Management solutions take data from areas such as inventory, work orders, KPIs, and warranties and then combine analytics to support forecasting.

An Asset Performance Management solution includes an asset-specific transactional system, an asset-specific data mart based on the transactional system, and asset-specific analytics capabilities. These components form a layered architecture, with KPIs, best practices, and well-defined processes, creating a working solution.

Why Asset Performance Management (APM)?

The analytics capabilities in an Asset Performance Management solution are the keys to turning raw data into information, information into decisions, and decisions into actions.

Analytics allow companies to:

- Analyze data to spot key trends and anomalies

- Forecast performance issues

- Model "what if" scenarios

- Take action to stop problems before they happen

- Optimize performance

With an asset-specific set of analytical tools, engineers and analysts can mine the data for those few trends and issues that make the difference between success and failure. Graphical and visualization tools help management make sense of the information to make the right decisions. Best of all, the analysis is based on real data already captured in the asset management system.

Benefits

APM solutions significantly extend what an enterprise asset management system alone can offer. APM solutions give companies the ability to manage, maintain and track assets, plus the ability to use this data to drive decision-making in areas such as:

Maintenance

- Deploy your maintenance resources for maximum effectiveness
- Manage work order processes
- Model various scenarios to determine optimum maintenance schedules


Inventory/Warranty

- Save money by reducing inventory levels of spare parts
- Control purchase order processes and ensure that parts are procured just in time
- Track and use warranty information


Uptime

- Forecast likely failure points and the reasons for them
- Determine alternatives to increase your uptime
- Model the alternatives to select what's right for you


Reliability and Risk Management

- Determine equipment-based maintenance schedules using real data
- Pinpoint unreliable assets, suppliers and processes
- Predict reliability issues before they happen
- Strategic Planning and "what-if" scenarios

Strategic Planning and "what-if" scenarios
Asset Performance Management helps companies make operational decisions based on collected data and then take appropriate actions—leading to maximum asset performance. Use an APM solution when planning to answer strategic questions:

- Which plant or line is going to under perform?
- Which asset or resource is going to pose a problem?
- What impact will changes in the schedule have on other activities?
- Which course of action will get the company back on schedule?
- If the availability of an asset is increased, what ripple effects will that have?
- Which equipment is costing money and should be replaced?
- How often should preventive maintenance be scheduled to optimize uptime?

B.T.S.C

partner with Datastream, offer complete Asset Performance Management solutions using Datastream 7i and MP2 product lines. Datastream provides Asset Performance Management software and services to enterprises worldwide, including more than 65 percent of the Fortune 500. With Datastream's solutions,

B.T.S.C

provides its clients world-class asset management functionality with advanced analytics to deliver a powerful platform for optimizing enterprise asset performance.